How to Create a Poll on Your Facebook Page in 2022
March 09, 2022
A Facebook poll is the perfect way to interact with your followers and receive valuable feedback. In this blog post, you will learn how to publish a poll on your Facebook Page. You can also take a look at the 1-minute tutorial video above for more information.
Start by opening the Polls for Pages app in a new tab. Click the "Get Started" button and enter a title for your poll. The title should be short and give a general idea of what the poll is about. I.e. Your favorite movie, Help us choose a logo, Your opinion on beer brands, etc.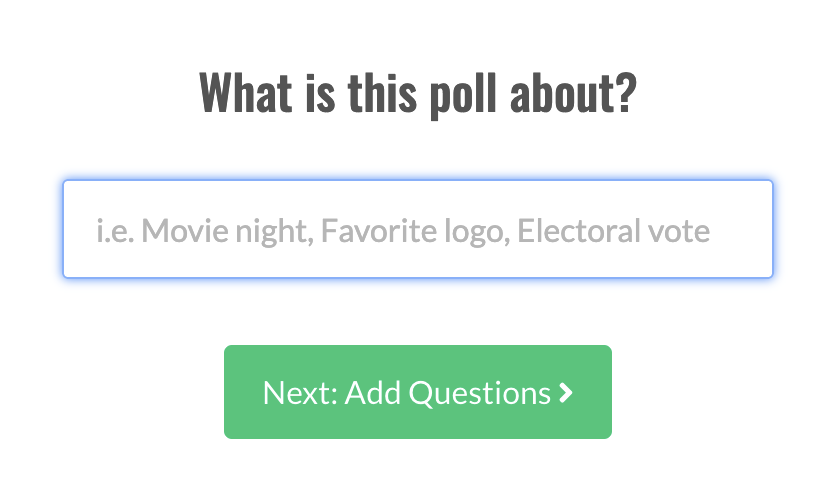 Next, you will need to add at least one question to the form. You can ask different types of questions (drop-down list, text box, scale, ranking, etc.). The most popular question is the multiple choice where participants select one answer among different options.
Once you are done adding questions, you can preview the poll and see how it will appear on computers and mobile phones. We recommend that you answer the poll yourself to make sure it works as expected. Once you are satisfied, continue to the next step to share the poll.
From the Share section, first link the poll to your Facebook Page. This way your page's name, logo and Like button will appear on top of the poll.
Next, customize the Timeline post's title and image. We recommend that you use a picture that is relevant to the subject of your poll and that will draw your followers' attention.
Finally, publish the post on your Page Timeline. Add a call-to-action where you tell your followers why their opinion is important. See the promoted post article for advice on how to maximize your post reach.
And that's it! The poll is now up and running and ready to receive answers from your Facebook followers.